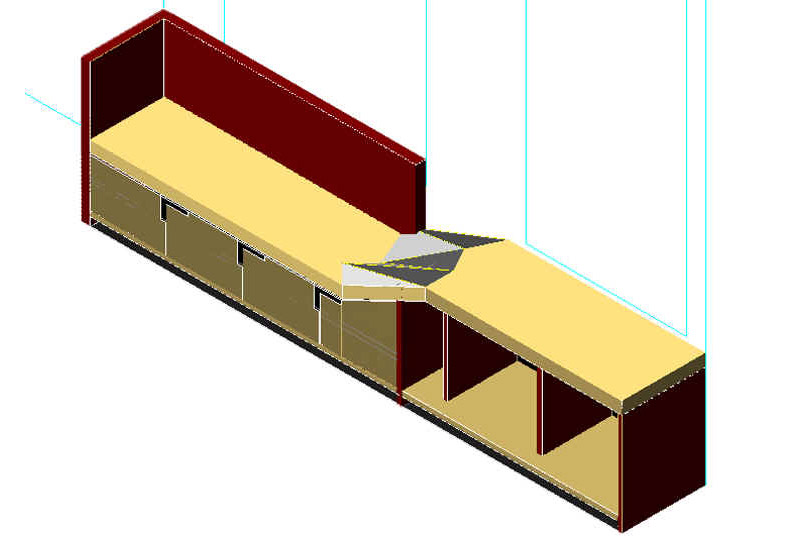 Seating and Storage Fixture
The fixture has a fluid aesthetic form with architectural edges that provide generous seating for 6 people (on two sections), storage for 16 pairs of shoes (on two levels), magazine storage and storage spaces for additional seating.
Two levels of seating are connected by an undulated, folding geometry composed of 6 folding triangular planes. The higher level seating area is open back, while the lower seating area is backed with a substantial frame. The seating portion of this unit is designed with respect to maximizing the outdoor views. Storage cabinets are smartly hidden below the seating. Storage compartments have access doors. Door handles are designed as part of the door, not as foreign attachments.